Visited the new Salesforce East building in San Francisco today.  Salesforce continues its exploding growth as well as takeover of a lot of real estate in San Francisco.
Walking in one sees a massive screen that shows beautiful ever-changing designs based on real time Twitter data.  Data and science turned into art!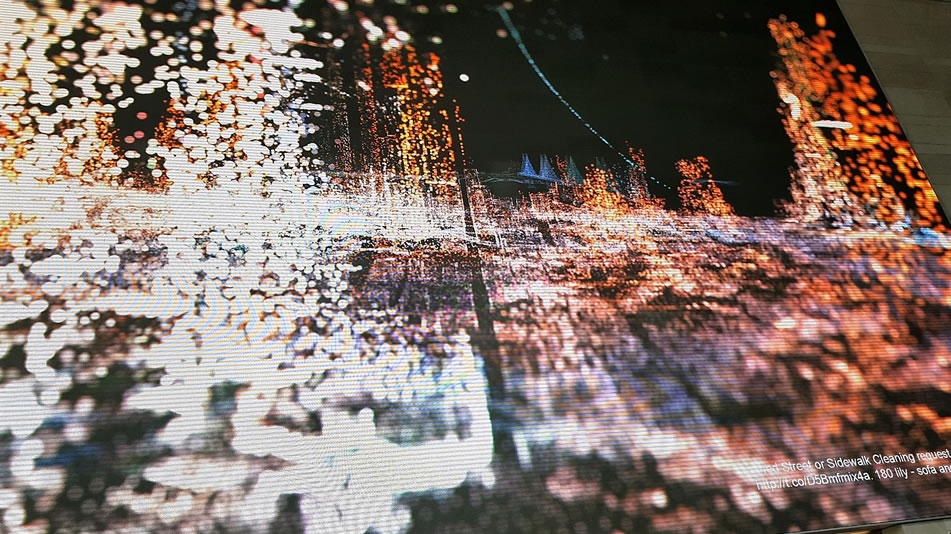 The design of the rooms and hallways express nature through the carpets being the color of grass and sand and all HVAC being under the floor providing fresh air and even monitoring CO2 levels.  Mindfulness was also taken into account and there are now meditation rooms as well as beautiful commons areas situated on the corners of the floors with wooden floors, open spaces and incredible views. The idea is that recentering onesself once in a while will lead to better decision making and focus.
It was in one of these commons areas that I took this picture.  Standing there looking down I felt a bit dizzy.