Southwest Airlines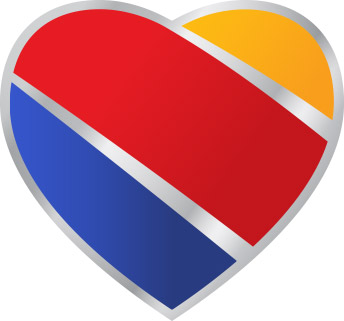 I'm currently the Regional Corporate Account Manager for Southwest Airlines handling San Jose, Alaska, Oregon, Utah and Washington State. It is exciting times at Southwest as we've been greatly expanding our corporate presence over the past year and I was fortunate enough to join during the first wave of hires.  Southwest has always been one of my favorite airlines and so it is a huge privilege to work here and help increase our footprint among the corporate travel community.  It is also nice to be back with the airlines as global travel is my passion.
Avis Budget Group (ABG)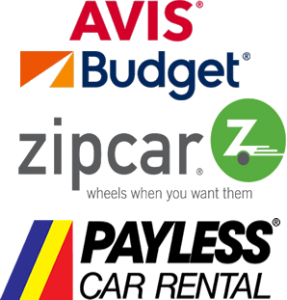 I was a Corporate Account Manager for the Avis Budget Group from 2011 – 2018.  I managed a portfolio of top corporate customers who spend between $50,000 and $2 million on car rental alone.
One thing people don't often realize is that ABG is one company with many brands.  Avis is the corporate brand, Budget is principally focused on leisure and Payless serves the most economically minded customers. Zipcar was acquired by ABG in 2013 and is a a great option for those needing wheels for only a couple of hours.
It was my responsibility to manage, serve and grow this book of corporate customers which equates to roughly $8 million in rental car spend. In addition, I added new business to this portfolio by helping corporations with heavy travel needs implement tailored rental car programs.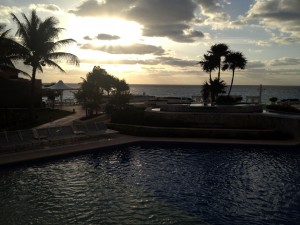 In the role I was fortunate enough to be awarded "Best in Class" four times.  Best in Class is reserved for the highest performing employees and involves a wonderful trip to Cancún, Mexico and most recently to Montego Bay, Jamaica.  All expenses are paid and accommodations are a beautiful five star resort.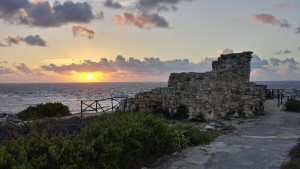 The best part of the Mexico trip for me was getting back to a country I love.  The beauty of Mexico is in the people and their traditions.  We went a week before the actual Best in Class event to have time to explore and it was then I discovered Isla Mujeres.
I took the picture above at sunrise on the southern tip of the island.  The temple is Mayan and dedicated to the Moon Goddess.
In 2016 I was fortunate enough to be nominated by my team members for the 2016 Team Choice Award for work mentoring new colleagues, covering vacant territories and keeping an exceptional portfolio of corporate clients. This was presented at the Avis Budget Group Pride Dinner with the Senior Leadership Team.
Grainger 

I worked for Grainger for three years as an Account Manager in the Property Management and Hospitality sectors serving downtown San Francisco.  The portfolio included $1.5 million in annual sales and involved consulting not only for industrial supplies but also green, safety, consolidation and training initiatives.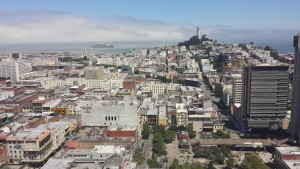 In my role I acted principally as a consultant and would visit a variety of customers on a daily basis to help them find sustainable solutions to whatever challenges they may have been facing.  This might include inventory management, ensuring their work space was OSHA compliant or helping them source a very difficult to find piece of industrial machinery.  Everyday was an adventure at Grainger and to drive this point home, how many people can say they have stood on the roof of the Embarcadero tower?
Grainger has incredible sales training programs and invests heavily in their employee's success.  In addition to sales training there is also a demanding regimen of industrial product training covering everything from lighting to Hazmat to filtration etc.  If you've also worked at Grainger you'll know that light bulbs should actually be called "lamps" and you'll never be able to walk into an office or restroom without spotting various money saving solutions.  It is also thanks to Grainger that I now have the confidence to fix just about anything at my house, plumbing included!
Japan Airlines
(San Francisco)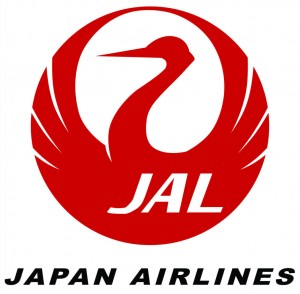 If you fly with any frequency over the Pacific Ocean than you know going with an Asian airline is the only way to travel.  So it was with Japan Airlines, which I had the honor of joining at their San Francisco office in 2006.
Unlike in the USA, positions at airlines are highly regarded and sought after for job seekers in Asia.  Japan Airlines has consistently been ranked either number one or in the top ten as a company recent Japanese graduates would like to work for.  So when I say it was an honor to join JAL, I'm absolutely serious.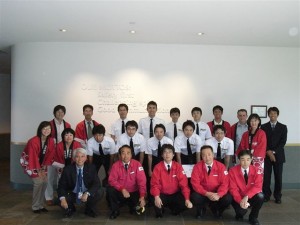 I was an Account Executive and it was my duty to engage with the non-Japanese corporations and travel agencies in the Western United States.  In this role I established and maintained relationships, as well as negotiated agreements based on air travel spend, for corporations and travel agencies.  The corporations would receive a set discount based on projected air travel spend while the travel agencies gained a nice incentive to sell more JAL tickets.
To this day, and in true Japanese fashion, I maintain my loyalty and will only fly Japan Airlines if they are an option.  If you ever travel Premium Economy or above be sure to try the in-flight cup noodles!
Saigon Town and Country Club
(Ho Chi Minh City, Vietnam)

In almost every major city in Asia there is an exclusive, private membership club for corporate executives and their families.  The Saigon Town and Country Club was among these prestigious clubs.  The Town Club was located in Saigon Tower in the heart of Ho Chi Minh City while the country club was located in District Two.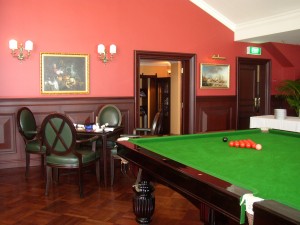 The Town Club comprised the top three floors of Saigon Tower and provided a professional venue for business meetings, a comfortable lunch restaurant/bar styled on the 18th century Gentlemen's clubs of England, complete with a pool table and darts, a beautiful sitting room and a workout facility.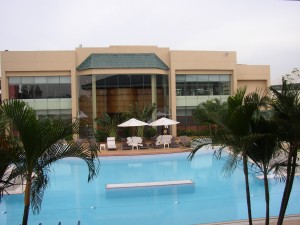 The Country Club provided a place for families, especially expatriate families, to participate in structured activities, sports, exercise or just relax.  The facilities and services included: pool, soccer field, recreation room, squash courts, play room, child care, exercise room, spa, yoga room, cafe and a playground.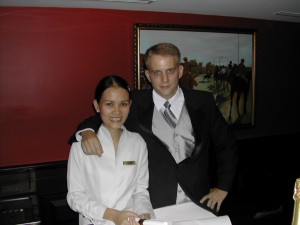 I was a Membership Sales Coordinator and networked with the expatriate community for the purpose of increasing membership in the club.  As economic activity in Vietnam has seen incredible growth over the past decade major companies such as Intel and Microsoft began establishing a larger presence along with a vast array of smaller companies.  The executives from these companies, along with their families, were relocated to Vietnam and provided the bulk of new enrollments which ran over $5,000 USD for a family membership.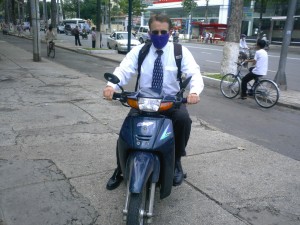 My time at the Saigon Town and Country Club is probably one of the most unique work experiences I'll ever have.  As the club was the heart of the expatriate community I had direct access to Counsel Generals, Ambassadors, CEOs, and young local entrepreneurs who are currently establishing the new economic environment of Vietnam.  It was not uncommon to sit down for a beer with people in positions I've named above and talk about geopolitics or be invited to a swank soiree with a string quartet at an embassy.  I haven't been invited to any embassy parties so far here in San Francisco but there is always hope!
Nova English Language School
(Tokyo, Japan)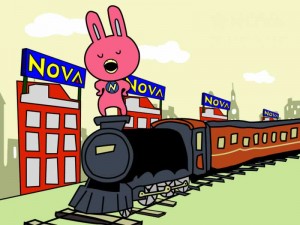 Nova is a large chain of  English schools in Japan.  Unlike traditional schools it is run like a business with blocks of time sold to the students so they can come in for a lesson whenever convenient.  The motto is "駅前留学" which translates to "Study abroad in front of the train station."  This is because the vast majority of Nova schools are in front of the train station and all the instructors are native English speakers.
This was my first job overseas and my entryway into Japan.  The only requirements were a college degree and to be a native English speaker, no education training necessary as they taught us the "Nova method."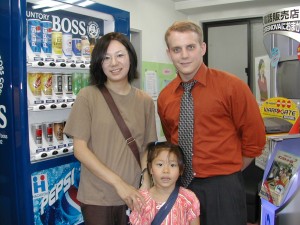 A typical day would be 8 classes of one hour each.  The English level of the students varied greatly and could go from a beginner to a fluent speaker who just wanted to practice so as not to forget.  Thanks to Nova I spoke with hundreds of Japanese people from children, to housewives, to the traditional "salaryman" and through these conversations the mystery of Japan began to open up.  Although I now speak Japanese, married a Japanese and have spent a lot of time in Japan I've come to understand that one can never completely understand that wonderful country.
To see a typical Nova commercial click HERE.