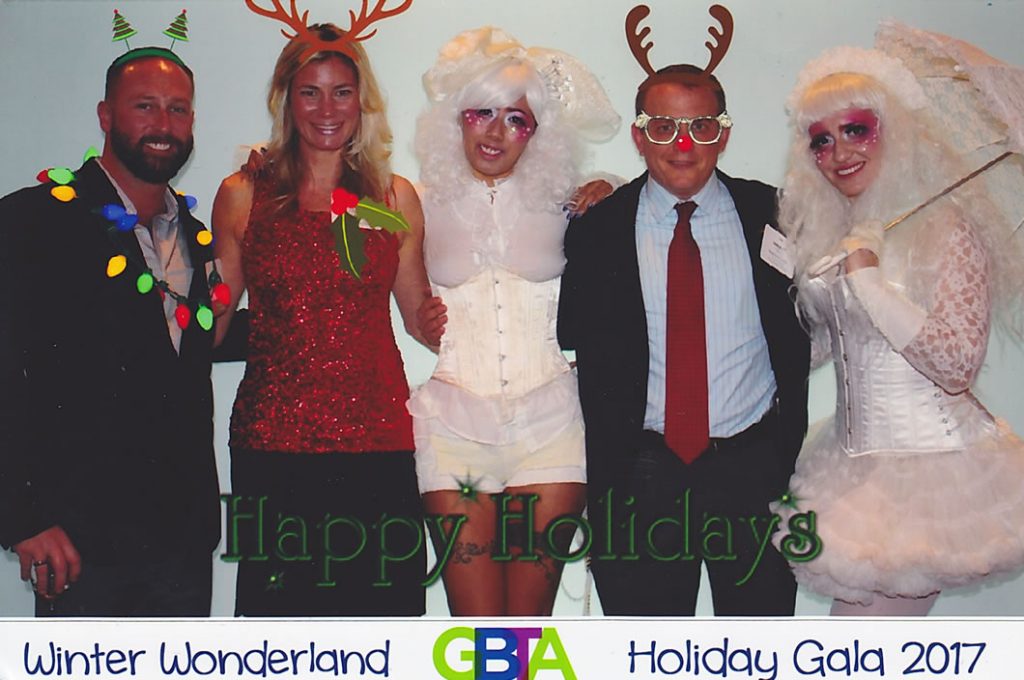 The BABTA Holiday Gala is always one of my favorite events of the year.  It is when the majority of the Bay Area business travel community get together and let loose.
This year it was at the Hotel Kabuki in Japantown which was extra special for me given my relationship with Japan.  I met up with an old colleague for a drink beforehand and I realized it was only the second time in my life I was meeting up for drinks in Japantown.  The first was back in 2007 with the SFO VP and a colleague when I worked at Japan Airlines.  If I remember correctly we went to Dimples which is still around but I could be mistaken.
This time however I wanted to try something different and when taking a stroll through the Japantown mall found "On the Bridge" which happens to actually be on the bridge in the mall.  I went for the sake – 日本酒 – since I rarely drink it and we had a nice time catching up.
At the BABTA event there was something similar to a "green screen" where you could take a picture (above) with the models from the hotel and then have it decorated in real time on the giant screen.  They then printed out the actual picture as a souvenir.  I thought that was pretty cool so of course I had to get one done.